ABOUT US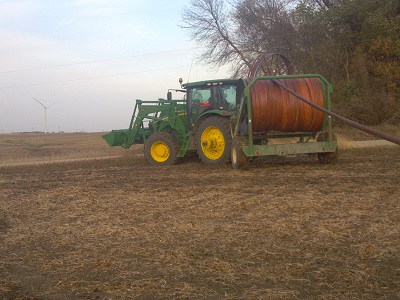 Midwest Manure Management was established in the Fall of 2008 by Jeff Moellers. Jeff is a 2006 graduate of Iowa State University with degrees in both agriculture and engineering. He grew up on a hog and crop farm in Northeast Iowa. His life-long background in agriculture has given him the experience and knowledge to deliver the highest quality job each and every time. In 2009 the business was incorporated and continues to grow today with very much the same mission of providing livestock & crop producers top-notch waste application services.
Midwest Manure Management has had an excellent track record and has maintained a nearly 25% yearly growth rate since beginning business. We currently serve customers in both the swine and dairy industries. Our current territory focuses on Central Iowa from the Minnesota border down to Highway 30. Although, we do have a few outliers, we are always looking for new opportunities are not afraid to travel for the right jobs.
Contact us if you have any questions or want to learn more about what we do.